The Best #1 Telecalling CRM and Auto Dialer
THE AUTO DIALER AND CRM YOUR TEAM NEEDS
How It Works
Enterprise grade CRM on your Phone
Manage leads right on your phone with our Enterprise grade CRM. Filter, Sort, Track and Manage contacts easily. Never miss a Follow-up.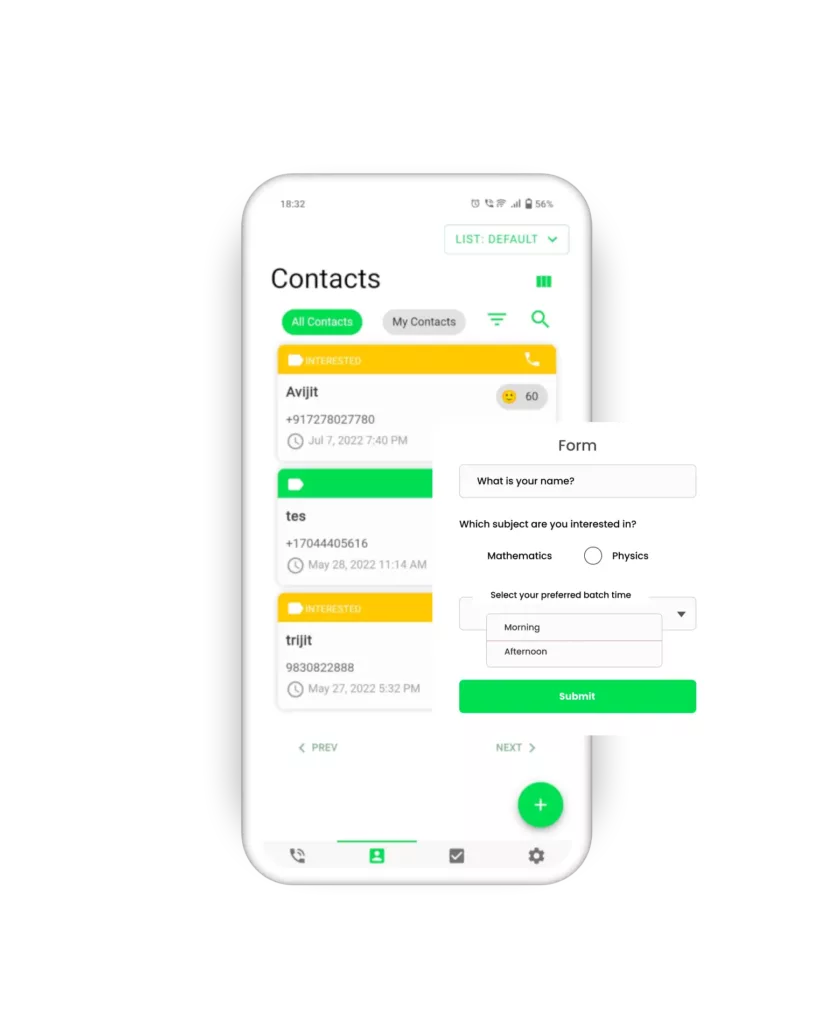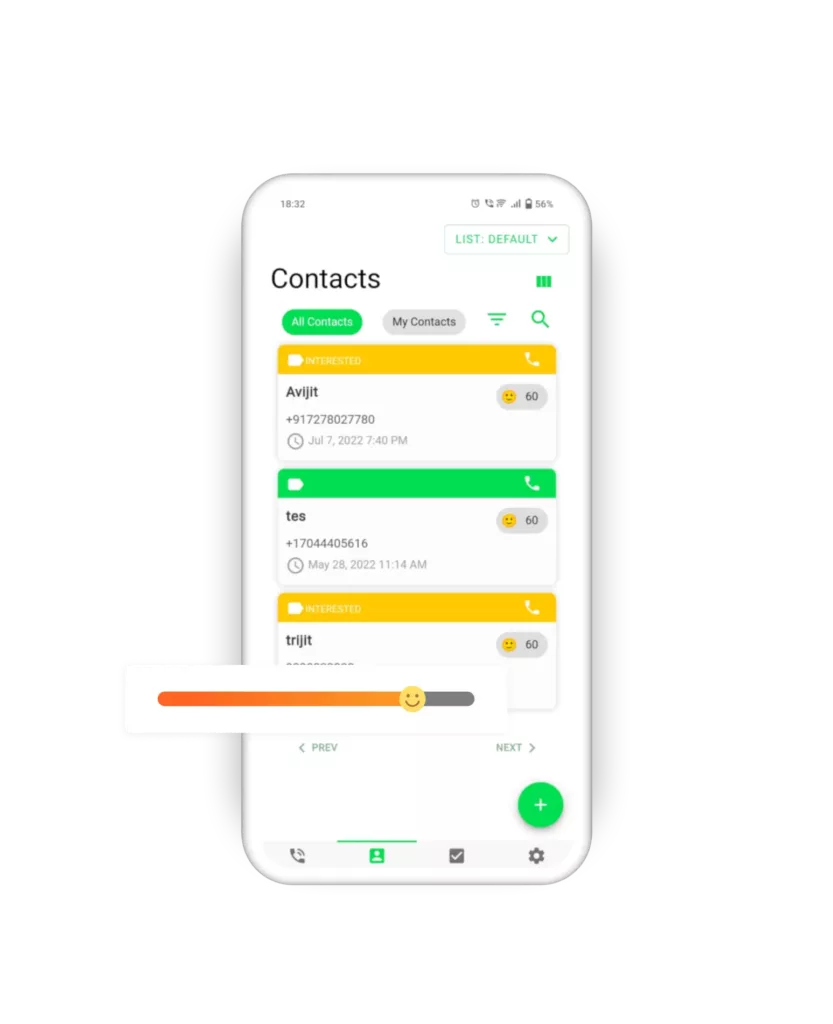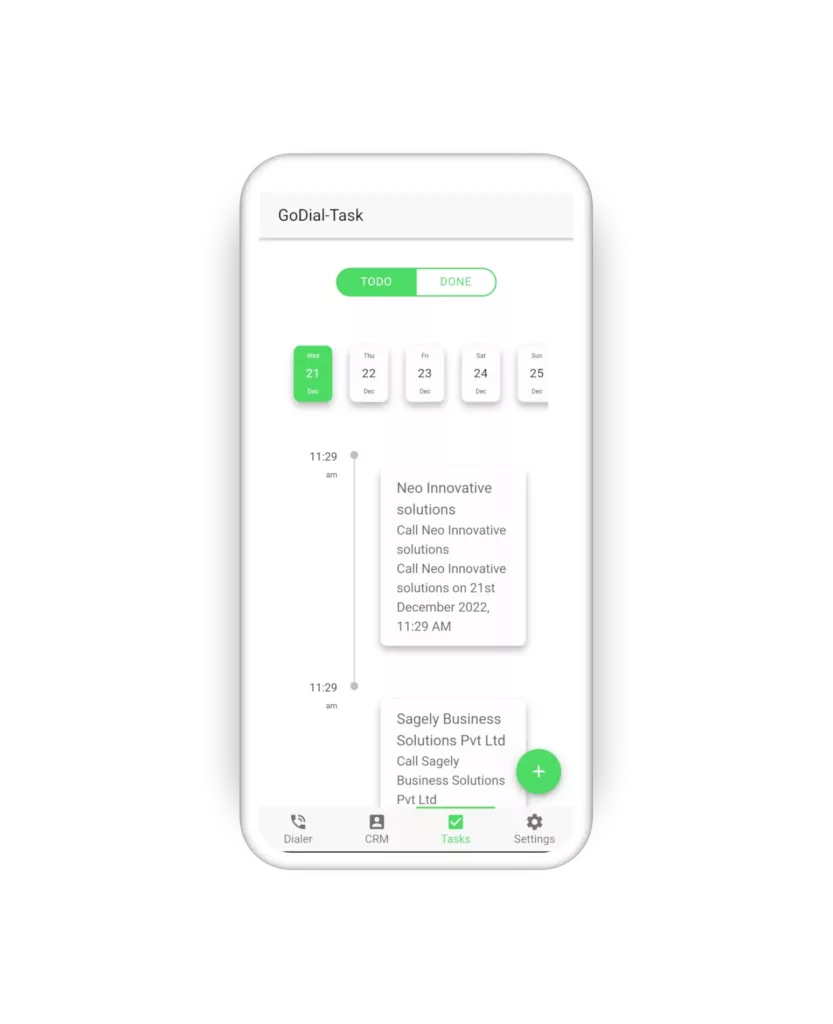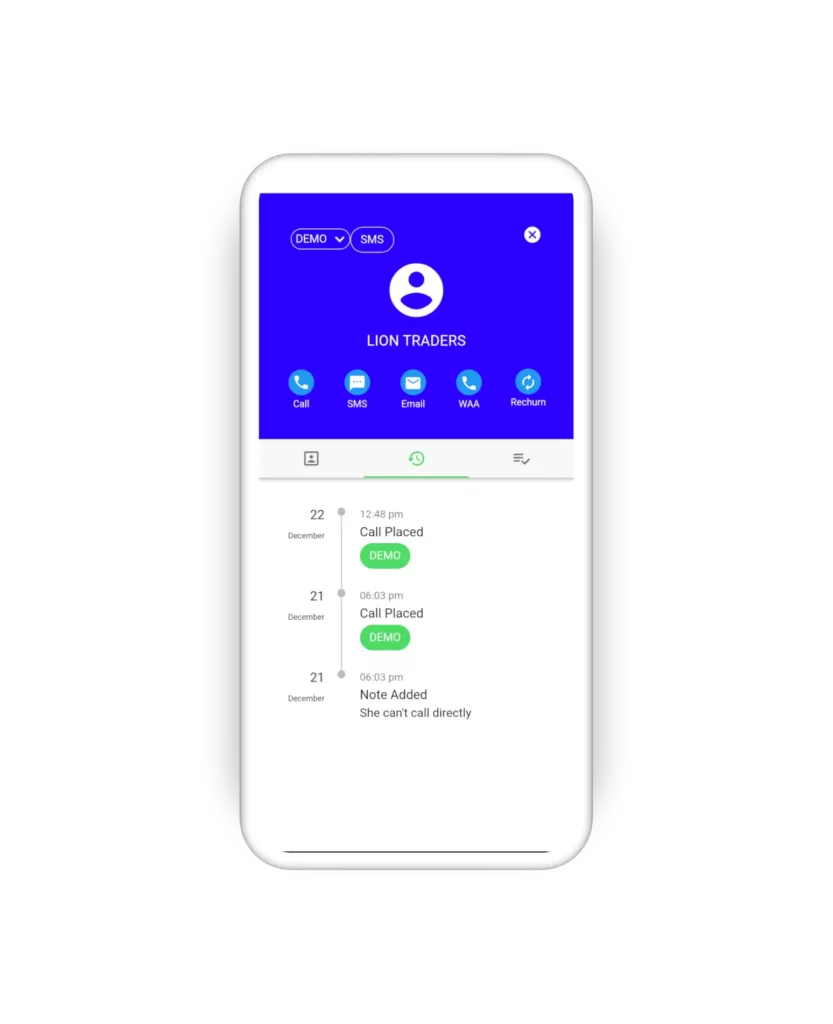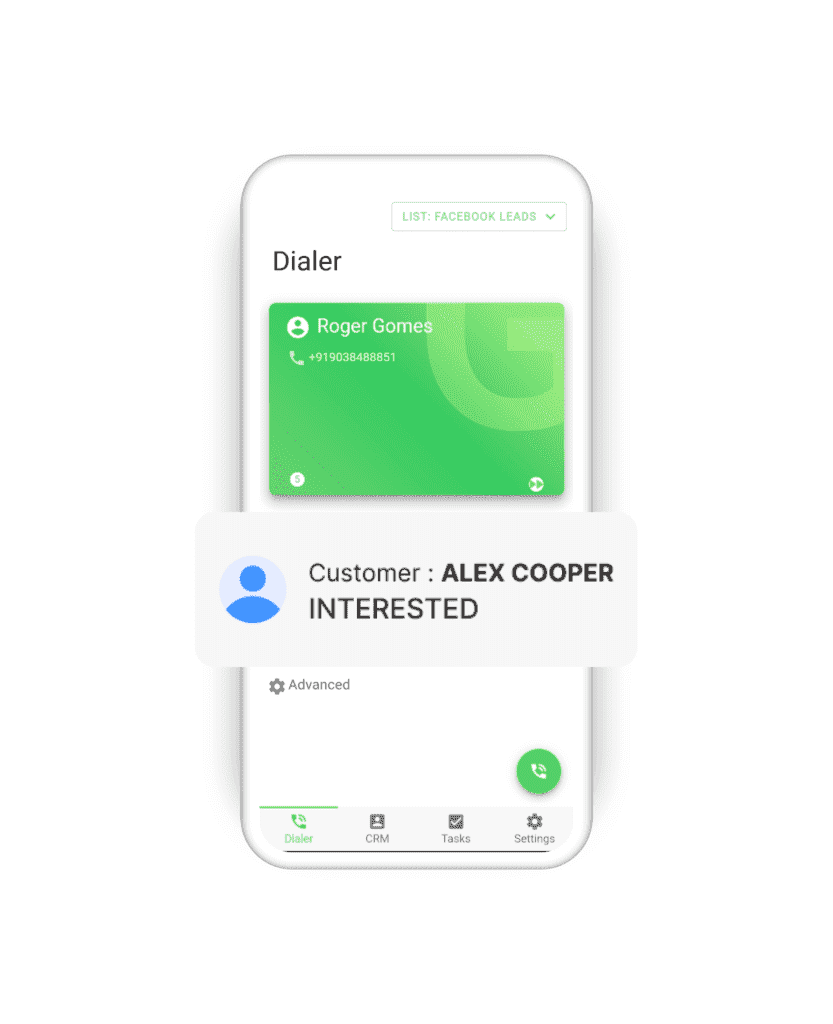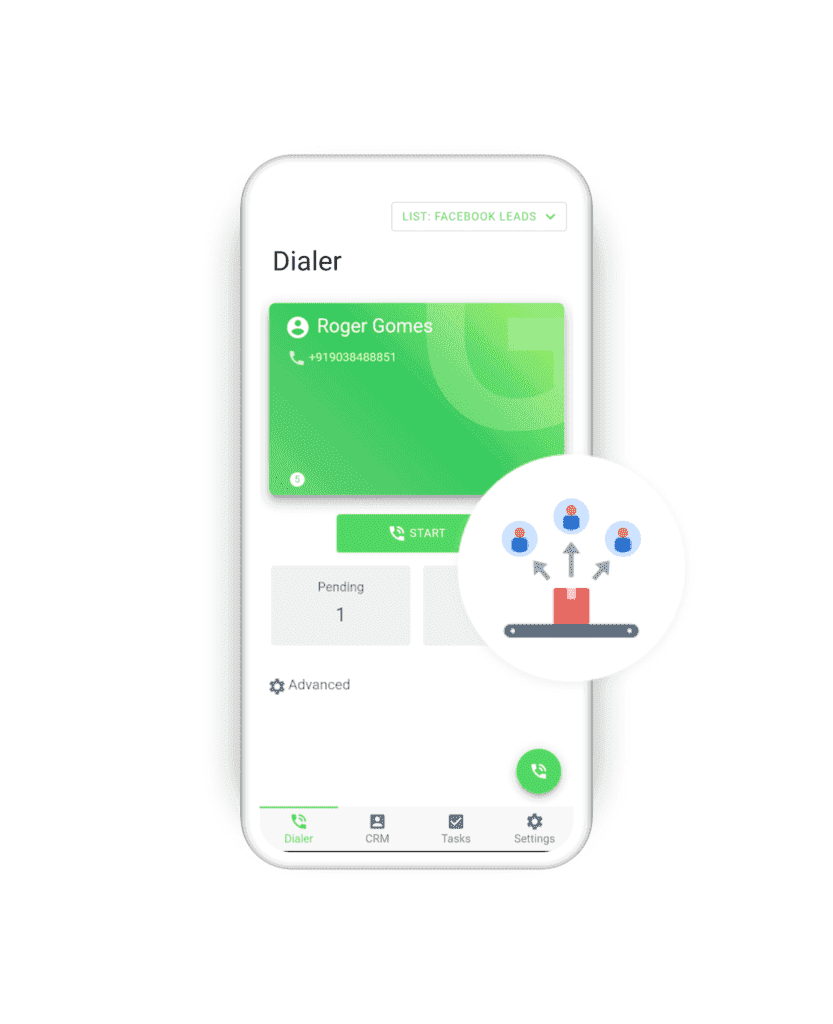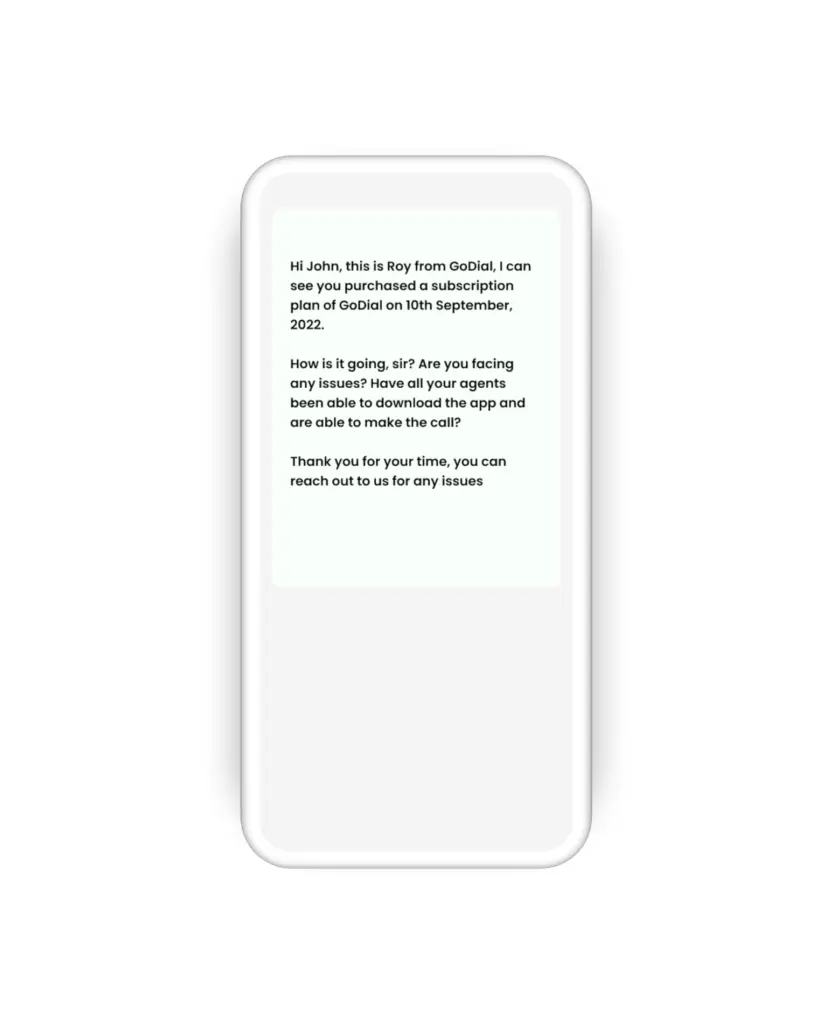 Close more deals with our next-gen tools
Make more calls with our superfast Autodialer. Know which customer is calling with our Incoming Call Pop-up. Send template messages or WhatsApp after every call, without saving the contact.
Integrate Leads. From Everywhere.
With GoDial Sim-Dial you can immediately start your calling campaigns just using your phone and SIM card. GoDial will place the call using your phone's SIM card.
Get your own Virtual Number with GoDial Cloud-Dial and start your Call Center with just a few easy steps. Talk to your relationship manager for a Demo today!
Analyse Your Team's Performance
Get detailed and customised Reports.
View all Incoming and Outgoing calls made via GoDial. Listen to Call Recordings. Easily Export CSV or Excel Reports.
View Calls made, outcomes and summaries. Explore breakdown of call outcomes. Measure performance of your agents.
Measure Idle Time and Active Time. View Attendance .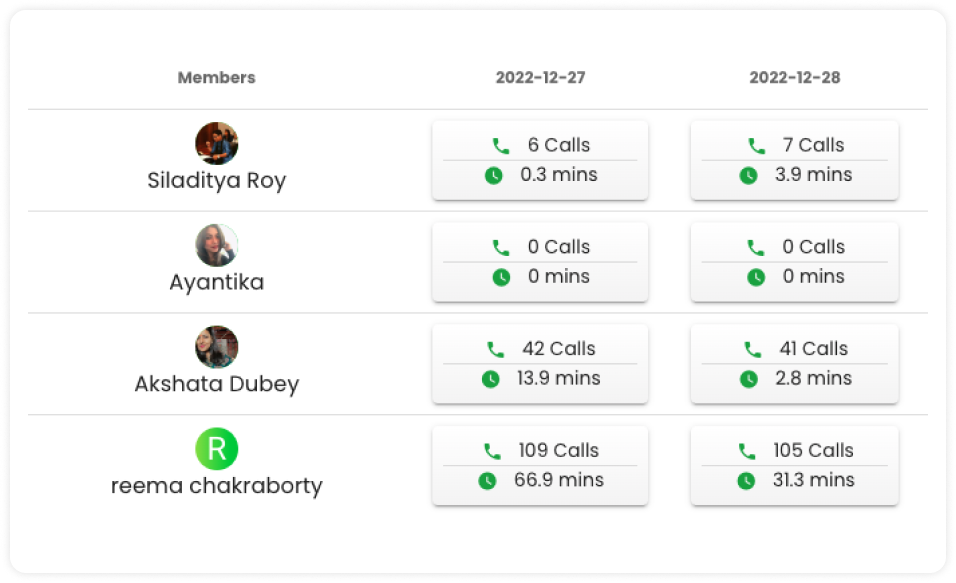 GoDial is built with Security, Privacy and Data safety in mind
The #1 SIM based Auto Dialer and Outbound Call Center CRM Software for Tele Calling used by 1000+ organizations and 50000+ individuals across the world.

Rajesh Solanki
LabelKraft
Godial is the best Telecalling software in India, We specially love the Mobile CRM. Godial has increased our team productivity and we can track the team's performance easily.
Navneet Thakur
CERT Technology
We would like to express our satisfaction on Godial Outbound Calling Software . This Telecalling app doesn't require training at all. We are statisfied with Godial .

Sean Lacroix
PRT Enterprise
Very good basic feeling app to efficiently call through a list of leads and take notes and categorize after each call. Call back reminders are a nice touch.It's an great app for telecalling.